The Cider Barn
West Pennard, Somerset
Sleeps 6 - 12 | 6 Bedrooms | Pet-Friendly | Reviews
Key Information
Price range
from
2925
to
5100
GBP per week 6 Bedroom Cottage
6 Bathrooms
Garden
Parking
Pets welcome
Accommodation Summary: Cottage sleeps 12 West Country, South West.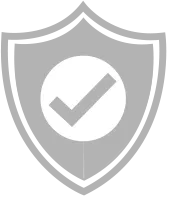 Stay safe and secure when booking!
Sorry this owner does not offer secure online booking. Please call them for more information.

Advice when Booking !
This cottage is from an Independent Owner
Cottage in rural setting in West Country, South West.
Key Holiday Home Information:
Dog-Friendly, up to 2 dog(s) welcome by arrangement.
Family-Friendly, Facilities include: Cot, Highchair.
Location
: rural setting.
Nearest Airport and Railway Station: .
Nearest city or town: Glastonbury, Somerset, approximately 5 miles away.
Type of self-catering break: Rural retreat near Glastonbury, with hot tub sleeping 12 people.
Short Breaks and weekend breaks: All year round mid week and weekend breaks

About this dogs welcome Cottage for up to 12 guests in Somerset
This stunning barn conversion has been uniquely and individually renovated offering a relaxing and attractive space for groups of up to 12 people. Sleeping 12 people across 6 en-suite bedrooms, the light, airy, open plan feel of the property instantly makes you relax. The bedrooms are split across the ground floor and first floor, with 3 bedrooms and bathrooms on each floor.
The open plan dining and living space allows for a very sociable feel to the house, and the glazed frontage and large glass patio doors really allows for that 'outside in' feel to the living space. Heading out of patio doors onto the large patio, you will find a 6 seater hot tub and large garden area.
A short walk from the house is the Sedum Spa, use of which is included with a booking at the Cider Barn. Book a slot at the Spa and enjoy the indoor pool, gym, sauna, and hot tub. If you are feeling especially indulgent you could even consider booking a beauty or massage treatment with our in-house therapists, using one of the 4 treatment rooms at the Spa.
Please Note: This property is not suitable for parties where music and general revelry are planned outside; especially due to the proximity to our other properties on either side of The Cider Barn. This means no outside music and outside noise especially must be kept to a low level. General chatting is of course permitted, but consideration for the nearby bedrooms in the farmhouse particularly must be given. Whilst noise from The Cider Barn can be heard by neighbours, the outside spaces of the neighbouring properties are located further away from The Cider Barn along with any noise generated albeit they also have noise restrictions in place. 
Facts about this holiday accommodation in West Pennard.
Sitting Room with: TV, Free Internet Access
There is a dining table to seat 12 people.
Kitchen with: Fridge/Freezer, Microwave, Dishwasher, Washing Machine
6 bedrooms. Sleeping arrangements: 3 kingsize bed(s), 6 single bed(s)
6 Bathrooms, En-suite bathroom, Power Shower
Garden:
Parking
Central Heating
Layout of Bedrooms
Ground Floor:
Bedroom 1:



Bedroom 2:



Bedroom 3:


Bedroom 4:


Bedroom 5:



Bedroom 6:


Flexible changeover day: Yes
Recommended Attractions near West Pennard: Longleat Glastonbury Tor Clarks Village Cheddar Gorge Wookey Hole Fleet Air Arm Museum Haynes Motor Museum
Good places to visit near West Pennard: Longleat Glastonbury Tor Clarks Village Cheddar Gorge Wookey Hole Fleet Air Arm Museum Haynes Motor Museum
More about the Location:
Pub Nearby, , in nearby village, Outdoor Pursuits available nearby:
Annual Events: Glastonbury Festival Glastonbury Extravaganza Bath and West Show
Good places to eat near West Pennard: The Sheppy Inn - Godney The Red Lion @ West Pennard The Red Lion @ Babcary
Short Breaks: Yes, minimum 2 nights
The owner or agency for this cottage has advertised with CountryCottagesOnline.Net
since 2009
.
Property Website
Cottage Website
Booking Information
This owner does not offer secure online booking. We recommend wherever possible booking online via secure online booking.
If you would like to book, please call the owner, and discuss their booking process with them. Owners that do not accept online booking, may request you fill out a booking form and pay via Bank Transfer.
To stay safe when booking direct, it is strongly recommended that you:
Call the owner or agency on the phone number given on the ad and check over the phone with them, that the bank details are correct before making any payment.
Check on your bank that the name details on the account that you are making any payment to, match with the name details for the company you are booking with (i.e. ensure you have confirmation of payee before proceeding).
We recommend never making a payment to a foreign bank account via bank transfer.
Property location
Prices
Price Banding Period
Weekly Price
Changeover day
Min Stay & Short Breaks Information
01 Sep 2023 - 12 Oct 2023
3,310.00 GBP
Flexible (any time)
13 Oct 2023 - 29 Oct 2023
4,075.00 GBP
" "
30 Oct 2023 - 30 Nov 2023
3,310.00 GBP
" "
01 Dec 2023 - 19 Dec 2023
3,120.00 GBP
" "
05 Jan 2024 - 08 Feb 2024
2,925.00 GBP
" "
09 Feb 2024 - 18 Feb 2024
3,215.00 GBP
" "
19 Feb 2024 - 29 Feb 2024
2,925.00 GBP
" "
01 Mar 2024 - 28 Mar 2024
3,215.00 GBP
" "
29 Mar 2024 - 14 Apr 2024
3,605.00 GBP
" "
15 Apr 2024 - 23 May 2024
3,315.00 GBP
" "
24 May 2024 - 02 Jun 2024
4,195.00 GBP
" "
03 Jun 2024 - 30 Jun 2024
3,605.00 GBP
" "
01 Jul 2024 - 24 Jul 2024
4,195.00 GBP
" "
25 Jul 2024 - 01 Sep 2024
5,100.00 GBP
" "
02 Sep 2024 - 24 Oct 2024
3,410.00 GBP
" "
25 Oct 2024 - 03 Nov 2024
4,200.00 GBP
" "
04 Nov 2024 - 01 Dec 2024
3,410.00 GBP
" "
02 Dec 2024 - 20 Dec 2024
3,215.00 GBP
" "
For detailed prices, including information on short break availability for this West Pennard Cottage, we recommend you take a look at the owner or agency's website or call them.
---
More Properties from this Owner/Agency.