Holiday House Rabka
Rabka Zdroj, Malopolskie
Sleeps 2 - 10 | 5 Bedrooms | Reviews
Key Information
Price range
from
500
to
1525
GBP per week
5 Bedroom Cottage
4 Bathrooms
Garden
Parking
Accommodation Summary: Cottage sleeps 10 Southern Poland, Eastern Europe, South Poland.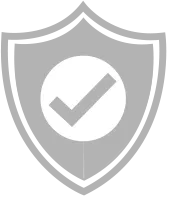 Stay safe and secure when booking!
Sorry this owner does not offer secure online booking. Please call them for more information.

Advice when Booking !
This cottage is from an Independent Owner
Cottage in village setting in Southern Poland, Eastern Europe, South Poland.
Key Holiday Home Information:
Family-Friendly, Facilities include: Cot.
Location
: village setting, hillside setting.
Nearest Airport and Railway Station: Rabka-Zdroj railway station, Krakow Airport.
Nearest city or town: Cracow, approximately 50 miles away.
Type of self-catering break: Self-catering holiday near Zakopane in southern Poland.
Short Breaks and weekend breaks: All year round mid week and weekend breaks

About this Cottage for up to 10 guests in Malopolskie
Self catering holidays in Rabka Zdroj , Malopolskie, Poland
Your money goes a long way in Poland. Comfortable 5 bedroom holiday home on the edge of a small spa and ski town in between Cracow and Zakopane in the hills of southern Poland. Beautiful views. Good base for visiting Cracow, Zakopane and national parks. The house sleeps 6 to 10 people in a double or twin bedrooms. 2 bathrooms - one of which has a jacuzzi bath,  2 en-suite shower rooms plus 2 extra WCs. Balconies to most rooms. Walled garden, garage. BBQ. Wi-Fi internet access. Summer sports include fantastic hill walking and climbing, Aquapark, winter sports cheap skiing, snowboarding and ice skating locally. Peaceful location. Cheap 2 hour flights from Uk and Ireland to Krakow with many airlines. The Polish zloty means that Poland is still a reasonably priced European destination. Enjoy gourmet meals, beauty treatments, fabulous scenery and sightseeing. Hen parties welcome. The house is currently available for skiing and snowboarding until the end of March. Horse drawn sleighs for children.
More about the self catering accommodation in Rabka Zdroj
Our holiday home is offered for sale fully furnished and extremely well equipped for long and short stays. It would be ideal for anyone who would like to spend periods of time in southern Poland skiing, hill walking or visiting relatives.
Comfortable spacious and private house on the edge of a small spa town in between Cracow and Zakopane surrounded by the scenic Gorce hills of southern Poland.
The town of Rabka Zdroj is built around a large central park with paths and trails for walking and cycling, childrens' play areas, park restaurant, tennis courts, outdoor theatre with regular cultural and folk performances, horse and cart rides etc.
Lots of facilities for families in the town including ski slopes for very affordable winter skiing, outdoor ice skating rink, Rabkoland permanent funfair for summer months, horse riding. The town is surrounded by the Gorce hills offering excellent hill walking with beautiful views. Find woodland, mountain bike trails and nature as God intended it.
There are 3 national parks within easy distance for more serious walkers and nature enthusiasts who might like to spot a brown bear, eagle, wild boar or unusual birds. The popular ski resort of Zakopane is just half an hour away although no need to go there except for a change of scene because the local skiing is very good and less busy.
For railway enthusiasts there is a large outdoor railway museum with numerous pre-war steam trains at Chabowka just 2 miles away. Steam train rides available at weekends, especially during the summer.
The holiday house is set in a walled garden on the edge of Rabka-Zdroj. A very quiet area, you won't hear a thing in the mornings except perhaps a cockerel. It's a spacious house with 3 living areas: sitting room with wonderful views of a national park, dining and living room, entertainment log cabin room with open fire and bar.
The master bedroom has an en-suite bathroom. Family bathroom has a jacuzzi bath to bubble away in. Upper twin bedrooms have en-suites. Almost all rooms have access to balconies with lovely views. BBQ. Wi-Fi Broadband Internet access.
Car rental recommended for getting the most out of your holiday. There are bus and train links but you'll get more out of the holiday with your own transport. Poland still has the zloty so that your money goes a long way.
Facts about this holiday accommodation in Rabka Zdroj. The house has a large balcony with a barbeque and plenty of seating and a table. There are lovely views of the wooded hills. The house has a fully enclosed walled garden making it safe for children
Lounge with: TV, DVD player, Free Internet Access
Kitchen with: Fridge/Freezer, Microwave, Dishwasher, Washing Machine
5 bedrooms. Sleeping arrangements: 1 double bed(s), 2 single bed(s)
4 Bathrooms
Garden:
Balcony
Parking
Central Heating
Layout of Bedrooms
Ground Floor:
Bedroom 1:

First Floor:
Bedroom 1:


Entertainment and/or Leisure Facilities on Offer: Whirl Pool or spa , Jacuzzi
Flexible changeover day: Yes
Recommended Attractions near Rabka Zdroj: The holiday house is located on the edge of the spa town of Rabka-Zdroj, in the Beskids or foothills leading up to the Tatra mountains. Surrounded by hills and numerous walks, the area is a walkers and ramblers paradise.
It becomes a winter wonderland in the winter months and there are ski slopes locally as well as in many other towns and villages nearby. Christmas markets in December.
There is a permanent funfair called Rabkoland for childrens' amusement plus the town itself is built around a large central park with walking, cycling, tennis, childrens playground, bouncy castle and other activities. Regular folk and traditional Polish performances are held in the outdoor theatre. Soft play centre for young children. Fascinating small local life museum in a 16th century wooden church.
This is an excellent base for exploring southern Poland. Rabka is on the main highway between Cracow and the ski resort of Zakopane in the mountains. Lots to see and do including a large outdoor railway museum with numerous steam trains and locomotives.
Good places to visit near Rabka Zdroj: Cracow, Zakopane for mountains and skiing, Auschwitz, Salt mines at Wieliczka, Dunajec gorge and white water rafting. Try the geothermal swimming pools with underwater massage and jacuzzi at Nowy Targ 15 minutes drive away, or the largest swimming pool complex in Poland with flumes and lots of features at Bulowina Tatrzanska near Zakopane or the Aquapark in Zakopane.
More about the Location:
Pub Nearby, Good area for Walking, Outdoor Pursuits available nearby: Hill walking, hiking, climbing, horse riding, canoeing, skiing and ice skating during the winter. Cross country mountain biking and skiing route behind the house. Local tennis courts, swimming pool. State of the art aquapark in Zakopane.
Annual Events: Wreath festival during the summer. Christmas Market in Cracow from December 7th to January 7th. Sylwester or New Year celebrations in Cracow New Year's Eve. Jewish Klezmer Festival in late August. Many other events throughout the year.
Good places to eat near Rabka Zdroj: Numerous pubs and restaurants. A meal in a pub costs around £3 with a pint of beer. The regional Highland style restaurants offer great character and atmosphere with interesting food and often Highland music and dance.
Short Breaks: Yes, minimum 3 nights
The owner or agency for this cottage has advertised with CountryCottagesOnline.Net
since 2007
.
Property Website
Book Now
Booking Information
This owner does not offer secure online booking. We recommend wherever possible booking online via secure online booking.
If you would like to book, please call the owner, and discuss their booking process with them. Owners that do not accept online booking, may request you fill out a booking form and pay via Bank Transfer.
To stay safe when booking direct, it is strongly recommended that you:
Call the owner or agency on the phone number given on the ad and check over the phone with them, that the bank details are correct before making any payment.
Check on your bank that the name details on the account that you are making any payment to, match with the name details for the company you are booking with (i.e. ensure you have confirmation of payee before proceeding).
We recommend never making a payment to a foreign bank account via bank transfer.
Property location
---
Reviews for
Holiday House Rabka
Review added by

Yvonne

on 28.07.2017

Value for money:

Owner's Customer Service:

Cleanliness of Cottage:

Setting:

Local Attractions:

Overall holiday experience:


Best Fits for this Cottage: Families with teenagers, Large Groups

Would you recommend Holiday House Rabka to a friend? Yes

Additional comments:

Lovely large welcoming holiday house in nice village, really enjoyed going to the spa and Zakopane for days out.
Have you stayed at this cottage? Please add a review
---