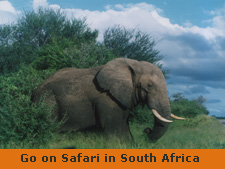 South Africa is a very memorable destination for a holiday. The climate is simply wonderful. Visit during the summer for glorious sunshine, beach holidays and touring. There are wine growing regions for wine tasting, whale watching at the Cape, and safaris in the national parks.
A miracle happens each November when the desert blooms. Do the garden tour and marvel in south Africa's wild flowers.
For the sports minded, there are numerous opportunities to enjoy golf and watersports. The food is simply excellent; discover ostrich steaks, mouthwatering exotic fruits, eat lobster and the best sea food in the world.
Click on any photographs shown below to find out more about holiday rentals in South Africa