Find your perfect self-catering holiday cottage on the Irish coast
Ireland has a stunning coastline rich in scenic beauty and deep in myth, legend and history that is just perfect for a seaside holiday. Around this mystical land lies a host of resorts and locations to suit all ages, tastes and budgets. Easily reached by land or air, Ireland is a fantastic choice of location for a seaside break, boasting a multitude of attractions and activities from whale spotting to the incredible geometrical structure of The Giants Causeway in the North. The island is also host to many areas of historical interest plus an ancient site that is said to be older than the pyramids! The beautiful green scenic landscapes give Ireland its nickname 'The Emerald Isle' and the warm friendly Irish welcome coupled with folklore and stunning coastlines will ensure that all visitors enjoy a memorable stay. Accommodation can be found easily in the many towns and coastal villages often just metres away from the beach. The properties themselves are well equipped and are very often renovated historic buildings, which allow visitors a glimpse into Ireland's rich history.
County Antrim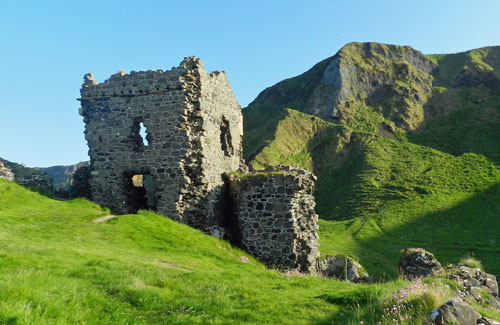 The northern resorts of Carrickfergus, Newtownabbey and Ballycastle in County Antrim offer visitors a range of activities. In Carrickfergus, as well as a pleasant beach, there is also a stunning 12th century castle that is well worth a visit. In Newtownabbey it is possible to watch the ships sailing out from Belfast port, which is the same port that was used to launch the Titanic on her fateful journey. Newtownabbey itself is a place rich in history and visitors can join guided history walks taking in fascinating buildings, visit the zoo on top of the cliffs, or just simply take in the scenic sights that are all around. The sandy beach at Ballycastle Bay boasts 600ft cliffs, and views on a clear day towards 'The Mull of Kintyre'. There is a lovely promenade and marina which has tennis courts plus plenty of cafes and shops. Bird watching boat trips to a small uninhabited island called 'Rathlin' are a popular excursion as well as diving experiences to see the many shipwrecks that lie beneath the waters. Accommodation in these lovely Irish seaside resorts is available and many accept pets too.
No visit to the Northern Irish coastline would be really complete without experiencing the impressive 'Giants Causeway'. Located in the far north of County Antrim this fascinating geometric structure is sure to impress any visitor with its towering hexagonal rock formations which gave rise to many a myth and fable. For the true adventure seekers there is a rope bridge some eighty feet off the floor connecting the mainland with a tiny island some fifty metres into the sea. Nearby the seaside resort of Ballintoy visitors can enjoy the three-mile sandy beach at Whitepark Bay. The popular television drama 'Game of Thrones' was filmed here and it is possible to go on tours to locations used in the programme. There is a quaint harbour with a lovely restaurant serving traditional Irish fare. In addition to this the small village is also home to Ireland's smallest church which is a charming sight and bird watchers will be captivated by the vast numbers around the area. This lovely little village will enchant all who visit and accommodation is available in and around the vicinity.
County Donegal
County Donegal has a wonderful array of seaside destinations that will delight visitors of all ages. Popular resorts include Malin Head which boasts spectacular cliff formations, dolphin watching and, due to its location at the most northern tip of Ireland, it is a place where the Northern lights can be viewed. This lovely resort has attractive beaches and at low tide a sunken ship can be seen. There is a two-hundred-year-old lighthouse which is worth a visit and in addition to this there is a spectacular subterranean cavern called 'Hells Hole' which is reached via a clifftop walk. Donegal Bay is home to Slieve League Cliffs and is sure to impress any visitor with its majestic peaks and views. There is a visitor centre here where tourists can enjoy local arts, crafts and music after admiring some of the tallest cliffs in Europe. These two amazing locations are part of The Wild Atlantic Way which is a coastal road which stretches over one thousand miles to the South of Ireland passing through a multitude of attractions, activities and spectacular views.
Galway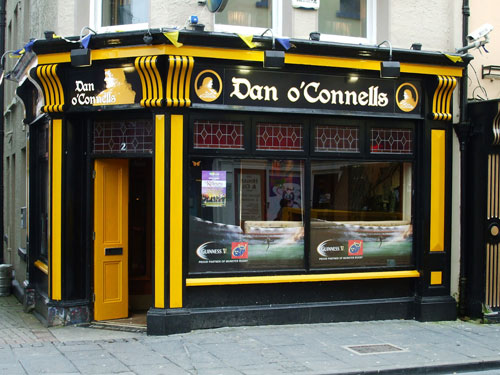 Heading south the harbour city of Galway is a vibrant and bustling place that is bursting with historical buildings and Irish charm. The brightly painted traditional Irish pubs are alive with music whilst the outdoor cafes are an ideal place to sit and watch the many street performers. This city has a medieval wall and is a fascinating glimpse into Irish history. From here there are numerous boat trips to the Aran Islands, and around the coastline where visitors may spot the occasional whale, dolphin and even sharks. There are numerous seafood restaurants around the harbour offering amazing cuisine. County Galway boasts numerous beaches and seaside resorts with Clifden outstanding with its almost white sands and stunning backdrop of hills with ruins and ancient sites making for interesting hikes.
These places are a snippet of what this gorgeous island has to offer. It is certainly worth exploring with many outstanding areas of natural beauty, world heritage sites, wildlife, and friendly Irish hospitality. The southern coastal town of Portmagee in County Kerry is worth mentioning, for the boat trips around the ring of Kerry is a delight for any visitor, with stunning rock formations, birds, and whale spotting. Ireland offers a seaside break with a difference and is sure to be a memorable holiday for all who visit her shores.
Find out more about holiday homes in other coastal Irish counties:
Cottage holidays by the sea in County Cork