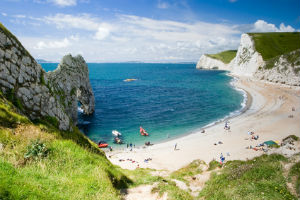 Find a coastal cottage right by the beach or a short stroll away and look forward to a special stay by the seaside.
Whether you yearn to stay in a cottage near to a sandy beach where you can paddle in the ocean and build sand-castles in the sand with the kids or run along the shore with the pet dog, staying by a beach can be wonderful for soaking up those sea views and breathing in that sea air.

Find the right beach holiday cottage for you and look forward to a holiday close to the shore. Some holiday cottages will be right by the beach whereas others will be a short walk from the sandy or pebble beach. You may also want to take a look at cottages with a sea-view. Whether you need to stay right by the sands or an easy walk away, we hope you find the perfect beach cottage for you.