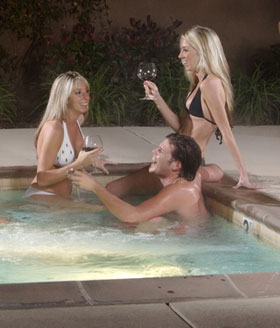 A big house with a hot tub or jacuzzi and perhaps a games room is popular with groups who are looking to spend time together under one roof. The following big houses all have a hot tub. Click on the photographs to display details of each large house.
An alternative to a large houses with a hot might be a small holiday cottage complex with 4 to 5 cottages that could be booked exclusively by your group. These often have hot tubs and leisure suites for shared use by all cottages. It would be essential to book far in advance to obtain exclusive use of a cottage complex. Do check with cottage owners whether they have facilities for you to all dine together if that is important to you.
Make your search for the right large house easier by keeping a Favourite's list. Click on the Favourites image below the main photograph on each cottage record to be able to write just the one enquiry email to all cottage owners when you have finished browsing.
The owners of these large houses may also be able to assist in the organisation of a special event or point you in the right direction. We also have large houses that specialise in Hen and Stag Party weekend bookings.