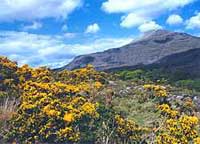 Do cottage holidays in Ireland appeal to you? Discover self-catering holiday cottages in the stunning counties of Ireland, some pet-friendly cottages, or luxury cottages, some with with swimming pools and hot tubs.
Irish dog owning residents may like to get away, out of the city, to spend a long weekend with their dogs in the beautiful countryside, or stroll along a tranquil shore. Dog friendly cottages with a garden are perfect for them.
Click on any photographs of the cottages shown to find out more about cottage holidays in Ireland, or return to our main Ireland page for additional cottage holidays.