Countrycottagesonline.Net offers travellers a choice of good quality self-catering holidays in the UK, Ireland and Overseas.

MENU
SEARCH
Pets welcome cottages in the UK and Ireland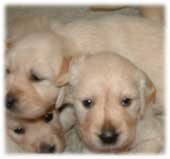 Pets welcome cottages can be a god send for holidaymakers looking to take their pets along on their self catering holiday. There are lots of self catering cottages that welcome dogs nowadays which can only be good news for holidaymakers. Click on the links below to find pet-friendly self catering cottages in England, Ireland, Scotland and Wales.
Do check with owners about arrangements for dogs. Some owners welcome all kinds of dogs whereas others will only accept certain types. Facilities for dogs can also vary so do ask and make sure you are happy with the arrangements before booking.
Dog friendly self-catering cottages:
---
Would you consider taking your dog on holiday with you to Europe?
pet friendly self catering accommodation in Europe
Copyright © 2002 - 2017 Countrycottagesonline.net - All Rights Reserved