Good quality holiday cottages in the Yorkshire Dales
Book a holiday cottage, log cabin or apartment in the Yorkshire Dales and have an amazing rural self-catering holiday.
A selection of various sized cottages can be viewed by clicking on the pages listed below.
For those who have never ever visited the Yorkshire Dales, it's truly one of England's wildernesses - a moorland carpeted with heather which flowers bright pink in August, the fells where sheep graze, rivers, streams, bridges and innumerable footpaths for walks. There are birds galore, colourful pheasants are very common, and rabbits everywhere.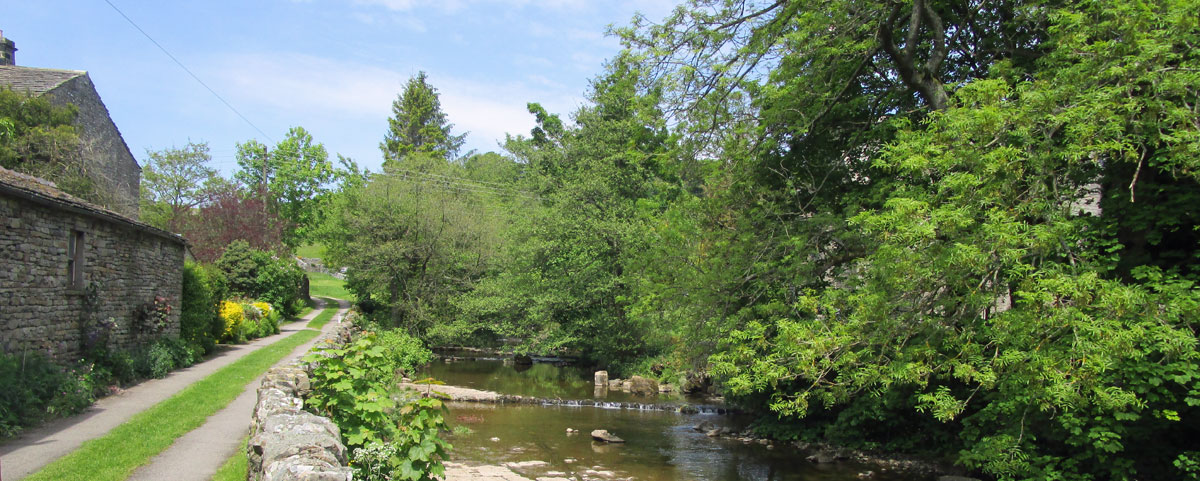 As the name implies, if you go into dales you also have to go up hills. Car journeys are most interesting traversing the dales, reminiscent of a rollercoaster. It makes you feel like freewheeling down those steep 16% hills at speed. Dry stone walls are everywhere, moss covered and at times in heaps. There are natural sculptures where nature has carved enormous rocks into peculiar shapes and limestone pavements.
The villages and towns in the Dales are equally fascinating. Almost all of the older buildings are built of stone bricks, solid and enduring in the extremes of weather. And that Yorkshire welcome is still there when you go into pubs and shops. You don't have to be a walker to enjoy the Yorkshire Dales, it helps, but for many a walk around a village followed by a high tea is pleasure enough.
The Dales are a magnet for walkers during high summer. Go in the spring, autumn or even winter for solitude - the Dales are equally magnificent all year round. Take your dogs - there is plenty of dogs-welcome holiday accommodation that assures a comfortable stay.
Pages for self-catering holiday cottage accommodation in the Yorkshire Dales: