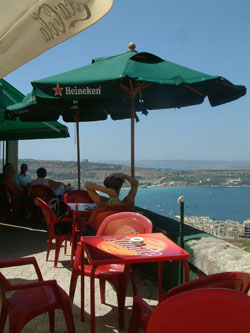 Tourist hotspots tend to concentrate around the north of Malta, near the lovely sandy beaches of Mellieha Bay and Golden Bay. These parts of Malta have been developed with high concentrations of apartments, villas, hotels and resorts all catering to the tourist.
Most tourists come for the beautiful warm and sunny climate although a few visit Malta for its history and culture. Visitors to the medieval jewel of Mdina and fortified capital city of Valetta will not be disappointed. These are fascinating towns with eons of history and many interesting places to visit.
Malta is a relatively small island. It is possible to drive from one end to the other in under an hour so that it really does not matter if the places you would like to visit is in the south and your accommodation is in the north of the island or vice versa. Car rental is easily available plus there are the frequent sunny yellow buses with low fares that traverse the island.
Find holiday accommodation in north Malta for a self catering holiday on the Med's friendliest island.