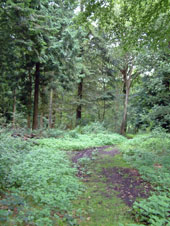 The following self-catering cottages and log cabins are in the Forest of Dean or near enough to go walking in the forest and take advantage of the great leisure facilities found in the Wye Valley.
Located in Gloucestershire, a mere 35 miles from Bristol, it provides a wonderful outdoor space for orienteering, walking the way-marked paths, mountain biking, admiring the art work scattered through the forest.
Other activities in and around the forest are canoeing or kayaking, driving quad bikes, falconry, rock climbing and many others.
If you would like to book a self-catering cottage or house for your stay in the Forest of Dean, call the owners who will be delighted to tell you more about the Wye Valley area and point you in the right direction regarding your own interests.
Self-catering cottages, log cabins and houses in the Forest of Dean and nearby: