Short breaks : self-catering short break holidays in England, weekend and midweek breaks. Please click on images to view details of the self catering holiday cottages, accommodation rentals and short breaks available to rent for just a few days below.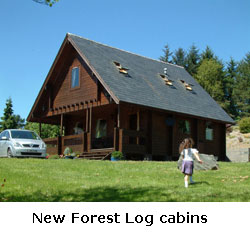 Flying off to distant lands for a holiday is always appealing, but you don't always have to go far to find stunning accommodation with beautiful views and a rich history and culture. There are plenty of self-catering cottages, lodges and apartments available to rent in England which are perfect for short breaks, where you can soak up the scenery by going for long walks and cycles, immerse yourself in the history of a town by visiting castles and museums or just chill on the beach!
Log cabins, cottages and houses for short stays

Short self-catering breaks in England are the perfect quick getaway for you and your loved ones. Before you know it you may be exploring the incredible National Parks of Devon – Dartmoor and Exmoor, or walking along the pristine lakes of the Lake District. There are plenty of different types of accommodation to suit all, from log cabins hidden in the heart of the New Forest to sweeping, open-plan apartments facing the sea in Scarborough. Or you may wish to rent a large house in the centre of a market town of Suffolk, exploring the cobbled streets and churches of Bury St Edmunds. Whichever type of accommodation you choose, you can be sure that the quality will be fantastic, with large living areas, fully-equipped kitchens and comfortable bedrooms.

Self-catering holidays are perfect for if you wish to explore a part of England at your own pace and in a cosy setting. You will feel like your cottage is a second home as you eat your favourite dishes and watch a great film on the television set in the lounge, and some of these accommodations welcome dogs or are wheelchair-friendly, meaning that no one needs to be left out when you and your loved ones go on holiday.

Whether you stay for one night or a week, going on a short self-catering break in a part of England is a fantastic way of soaking up a new atmosphere in wonderful accommodation.