Suran Y Coed Lodge
Knighton, Powys
Sleeps 1 - 4 | 2 Bedrooms | 4 Star Rated | Reviews
Key Information
Price range
from
320
to
740
GBP per week
Quality Rated:




2 Bedroom Log cabin
2 Bathrooms
Garden
Parking
Hot Tub, Games Room
Accommodation Summary: Log cabin sleeps 4 Mid Wales.
Cleaning Standards: This owner pledges to meet these cleaning standards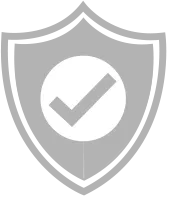 Stay safe and secure when booking!
Sorry this owner does not offer secure online booking. Please call them for more information.

Advice when Booking !
This cottage is from an Independent Owner
4 star Log cabin in rural setting in Mid Wales.
Key Holiday Home Information:
Family-Friendly, Facilities include: Cot, Highchair.
Location
: rural setting, hillside setting, remote, secluded holiday home.
Views
: Our isolated and private farming valley has great views of our farm and the surrounding hills..
Nearest Airport and Railway Station: Knighton 10min's , railway station with links to London is Leominster 30min or Craven arms 30min. We can arrange collection to and from these stations..
Nearest city or town: Hereford / Shrewsbury, approximately 32 miles away.
Type of holiday rental: Self-catering log cabin.
Short Breaks and weekend breaks: Low season only

About this Log cabin for up to 4 guests in Powys
Stay in a luxurious pine lodge with private hot tub, located on an isolated farm, surrounded by beautiful scenery, in the peaceful countryside of Powys in mid-Wales with bubbling stream. A 4 person hot tub for use. The lodge sleeps 4. Games room is available to all guests staying on the farm, which includes a full size Snooker table, darts and table tennis. We have a no dogs policy and have always been pet-free so could be ideal for those with allergies to pets.
Facts about this holiday accommodation in Knighton.
Sitting Room with: TV, Free SKY TV, DVD player
There is a dining table to seat 4 people.
Kitchen with: Fridge/Freezer, Microwave, Dishwasher, Washing Machine
2 bedrooms. Sleeping arrangements: 1 double bed(s), 2 single bed(s), 1cot(s)
2 Bathrooms, En-suite bathroom
Garden: Enclosed garden with stream, sit on the veranda and enjoy a quiet drink.
Balcony
Parking
Central Heating
Entertainment and/or Leisure Facilities on Offer: Games Room , Hot Tub
Flexible changeover day: Yes
Recommended Attractions near Knighton: Cefnsuran Farm is set in an isolated valley on a 280-acre working farm, 7 miles from the market town of Knighton. The scenery offers a beautiful location for a peaceful, interesting holiday. Guests are welcome to stroll around the farms way marked trails, through 30 acres of ancient woodland and pools with abundant wildlife. Fly-fishing is available; Glyndwrs way passes through our farmland. Offa's Dyke footpath not nearby. Visit Presteigne for the Judge's Lodging attraction.
Good places to visit near Knighton: SMALL BREEDS & OWL FARM in KINGTON. JUDGES LODGINS in PRESTIGNE ELAN VALLEY DAMS RED KITE CENTRE LUDLOW CASTLE SHREWSBURY CITY HEREFORD CITY
More about the Location:
Pub Nearby, Greyhound pub 2min drive, Golf Course nearby, Good area for Walking, Outdoor Pursuits available nearby: Fishing, riding schools, Rally school, clay pigeon shooting, leisure centres, Offas Dyke. All within 15 min walk or drive. Games room is available to all guests staying on the farm, which includes a full size snooker table.
Annual Events: Hay Festival in June, Royal Welsh Show - last week of July, 40 minutes away. VICTORIAN FESTIVAL - last week in August - 25min drive. KNIGHTON SHOW AUGUST BANK HOLIDAY 15min. KINGTON SHOW first Saturday in September - 20min
Good places to eat near Knighton: SAFRON HOUSE RESTURANT 15min HORSE & JOCKEY INN 15min
The owner or agency for this cottage has advertised with CountryCottagesOnline.Net
since 2005
.
Property Website
Cottage Website
Booking Information
This owner does not offer secure online booking. We recommend wherever possible booking online via secure online booking.
If you would like to book, please call the owner, and discuss their booking process with them. Owners that do not accept online booking, may request you fill out a booking form and pay via Bank Transfer.
To stay safe when booking direct, it is strongly recommended that you:
Call the owner or agency on the phone number given on the ad and check over the phone with them, that the bank details are correct before making any payment.
Check on your bank that the name details on the account that you are making any payment to, match with the name details for the company you are booking with (i.e. ensure you have confirmation of payee before proceeding).
We recommend never making a payment to a foreign bank account via bank transfer.
Property location
Prices
Price Banding Period
Weekly Price
Changeover day
Min Stay & Short Breaks Information
Short Break Nightly Rates From
Weekday
(per night)
Weekend
(per night)
26 May 2023 - 20 Jul 2023
920.00 GBP
Flexible (any time)
780 GBP
920 GBP
21 Jul 2023 - 07 Sep 2023
1,000.00 GBP
No short breaks
-
-
08 Sep 2023 - 19 Oct 2023
920.00 GBP
No short breaks
-
-
20 Oct 2023 - 26 Oct 2023
880.00 GBP
No short breaks
-
-
27 Oct 2023 - 21 Dec 2023
780.00 GBP
Flexible (any time)
650 GBP
720 GBP
22 Dec 2023 - 04 Jan 2024
1,000.00 GBP
No short breaks
-
-
---
Reviews for
Suran Y Coed Lodge
Review added by

Steve and kim

on 01.05.2021

Value for money:

Owner's Customer Service:

Cleanliness of Cottage:

Setting:

Local Attractions:

Overall holiday experience:


Best Fits for this Cottage: Families with babies, Families with young children, Families with teenagers, Couples, Disabled, Elderly

Would you recommend Suran Y Coed Lodge to a friend? Yes

Additional comments:

We had a brilliant relaxing week here and will absolutely return again. All we needed was our food and clothes. Everything else we needed was provided. The lodge was immaculate throughout. Beautiful views and walks. Loved the different sheep and birds especially the red kites. So peaceful and relaxing. Especially the hot tub in the nights looking up at the stars above. My husband loved the snooker table ( couldn't get him off it lol). Chris was a fantastic host and enjoyed chatting to his dad too. Made us feel very welcome. It was lovely just listening to the birds and the sheep, so peaceful. ( till we got home that is.) Loved the towns we visited nearby. Especially the charity and craft shops. Thank you Chris for a brilliant holiday. Steve and Kim, Hengoed caerphilly.
Have you stayed at this cottage? Please add a review
---