Countrycottagesonline.Net offers travellers a choice of good quality self-catering holidays in the UK, Ireland and Overseas.

MENU
SEARCH
Czech Republic Holiday Rentals
Counties in Czech Republic
> See self-catering properties in Czech Republic
Discover what the Czech Republic offers for self-catering holidays and find good value places to stay.

What Does the Czech Republic Offer for Self-Catering Holidays?
• The Czech republic is not an obvious choice when it comes to self catering holidays but for some this can be part of the attraction. The city of Prague has a reputation as one of the most beautiful cities in Europe, yet the rest of the Czech republic is an area that many know little about. Although you may be aware of the beauty of the architecture in Prague, have you for example heard that there are around 2000 castles in the Czech Republic? Also outside of Prague it is little known that there are a number of beautiful towns in the Czech Republic including Brno, Cesky Krumlov, Olomouc, Pilsen, Ceske Budejovice, Telc, Hradec Kralove and Litomysi. Will you go and decide which one is best? Each of these towns has its own unique charm.
Some of the Czech Republic's Top Attractions
- Prague with its historical streets, castle and riverside beauty is one of Europe's most beautiful cities.

- The Beskid Mountains are home to some of the Czech Republic's most mesmerising scenery. From ski-holidays to countryside breaks, Czech's mountain scenery is some of the best in Europe.

Wherever you decide to go in the Czech republic for a self catering holiday we trust that you will enjoy all that this country has to offer. Self catering accommodation in capital cities such as Prague tends to be in apartments whereas outside in the Czech countryside it may be possible to find a villa or cottage to rent. If you need some inspiration on options for self catering holidays do see our destination guides.
Click for more information
Self catering holidays in Czech Republic
Tara

0, Beskydy Mountain Nature Reserve

Self-catering in a wooden log house in the Czech Republic

Sleeps 10 | 6 Bedroom Large Country House| Dog friendly


Weekly price from £850 to £850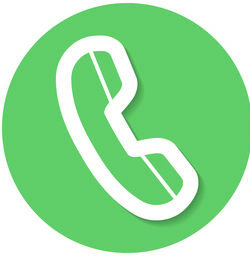 01787 211 115
View
Copyright © 2002 - 2017 Countrycottagesonline.net - All Rights Reserved