4 Bridge Cottages
Marston Magna, Somerset
Sleeps 1 - 4 | 2 Bedrooms | Reviews
Key Information
Price range
from
390
to
606
GBP per week 2 Bedroom Cottage
1 Bathroom
Garden
Parking
Games Room
Accommodation Summary: Cottage sleeps 4 South West, West Country.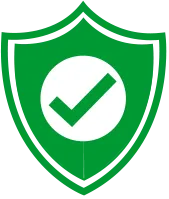 Stay safe and secure when booking!
This owner/agency offers secure online booking

Advice when Booking !
This cottage is from an Independent Owner
Cottage in village setting in South West, West Country.
Key Holiday Home Information:
Family-Friendly but children must be 3 or over.
Location
: village setting, rural setting.
Views
: Countryside views over fields and farmlands.
Nearest Airport and Railway Station: Yeovil Junction.
Nearest city or town: Yeovil, Somerset, approximately 10 miles away.
Type of self-catering break: self catering holiday cottage in the South West.
Short Breaks and weekend breaks: Low and mid season

About this Cottage for up to 4 guests in Somerset
A Victorian country cottage, with many exposed beams and with stunning views overlooking a conservation area, just a 40 minute drive to Glastonbury Tor. The 19th century Victorian cottage accommodates 4 people. A fully equipped kitchen/dining room, lounge and bathroom on the ground floor. 2 large double bedrooms on the first floor. An enchanting sunny courtyard garden with shrubs, climbing plants and garden furniture. There is also a Summer house, Games room separate from the cottage, which has its own patio area and seating. Car parking for 2 cars adjacent in a separate garden area running by a pretty stream. Lovely walks from the door over the Somerset countryside. FREE WI-FI. Special Offers: BOOK DIRECT! on our website.
Facts about this holiday accommodation in Marston Magna. Board games
Sitting Room with: TV, DVD player, Free Internet Access
There is a dining table to seat 4 people.
Kitchen with: Fridge/Freezer, Microwave, Washing Machine, Coffee Maker
2 bedrooms. Sleeping arrangements: 1 kingsize bed(s), 2 single bed(s)
1 Bathrooms
Garden: secure garden, private garden, patio garden
Parking
Central Heating
Layout of Bedrooms
First Floor:
Bedroom 1:

Bedroom 2:


Entertainment and/or Leisure Facilities on Offer: Games Room
Flexible changeover day: Yes
Recommended Attractions near Marston Magna: National Trust properties, Longleat, Sherborne Castle, Shaftesbury Abbey and Museum, Fleet Air Museum, Motor Museum, The Iconic Glastonbury Tor, Cider Mill, Sherborne Golf Club.
Good places to visit near Marston Magna: Dorchester, Weymouth, Lyme Regis, Sherborne
More about the Location:
Golf Course nearby, Good area for Walking, Outdoor Pursuits available nearby: cycling, fishing, golfing, horse riding, walking
Good places to eat near Marston Magna: The Half Moon Inn, Mudford
Short Breaks: Yes, minimum 4 nights
The owner or agency for this cottage has advertised with CountryCottagesOnline.Net
since 2023
.
Book this holiday home in Somerset with the owner or agency. If you need help, advice or have queries, it's recommended you call the owner or email them.
Property Website
Cottage Website
Booking Information
Book safely and securely! This owner/agency offers secure online booking. See the Book Now button to book and for further details.
We recommend wherever possible that you book online via secure online booking.
Property location
Prices
Price Banding Period
Weekly Price
Changeover day
Min Stay & Short Breaks Information
Short Break Nightly Rates From
Weekday
(per night)
Weekend
(per night)
30 Sep 2023 - 20 Oct 2023
450.00 GBP
Flexible (any time)
-
-
21 Oct 2023 - 27 Oct 2023
500.00 GBP
Flexible (any time)
-
-
28 Oct 2023 - 24 Nov 2023
460.00 GBP
Flexible (any time)
-
-
25 Nov 2023 - 15 Dec 2023
400.00 GBP
Flexible (any time)
-
-
06 Jan 2024 - 09 Feb 2024
390.00 GBP
Flexible (any time)
-
-
10 Feb 2024 - 29 Mar 2024
420.00 GBP
Flexible (any time)
-
-
30 Mar 2024 - 12 Apr 2024
460.00 GBP
Flexible (any time)
-
-
13 Apr 2024 - 24 May 2024
480.00 GBP
Flexible (any time)
-
-
25 May 2024 - 05 Jul 2024
490.00 GBP
Flexible (any time)
-
-
06 Jul 2024 - 26 Jul 2024
519.00 GBP
Flexible (any time)
-
-
27 Jul 2024 - 06 Sep 2024
550.00 GBP
Flexible (any time)
-
-
07 Sep 2024 - 04 Oct 2024
500.00 GBP
Flexible (any time)
-
-
05 Oct 2024 - 18 Oct 2024
450.00 GBP
Flexible (any time)
-
-
19 Oct 2024 - 25 Oct 2024
450.00 GBP
Flexible (any time)
-
-
26 Oct 2024 - 01 Nov 2024
490.00 GBP
Flexible (any time)
-
-
02 Nov 2024 - 06 Dec 2024
420.00 GBP
Flexible (any time)
-
-
07 Dec 2024 - 21 Dec 2024
380.00 GBP
Flexible (any time)
-
-
22 Dec 2024 - 03 Jan 2025
1.00 GBP
No short breaks
-
-
04 Jan 2025 - 21 Feb 2025
390.00 GBP
Flexible (any time)
-
-
---