Central Greece with amazing Meteora; where ancient monasteries sit on top of sheer rock pinnacles, the ruins of Delphi, and the Greek countryside is magnificent with wild flowers. Find idyllic self-catering villas, apartments and village houses to rent in Central Greece.
Holiday rentals in central Greece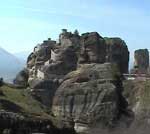 The Peloponnese south of the Corinthian Canal that divides this part of Greece in two; with fabulous beaches, hills and mountains leading down to the sea, Olympia, Epidavros and many other historic places of interest. Houses and apartments to rent for holidays in the Peloponnese, southern Greece.
Holiday rentals in the Peloponnese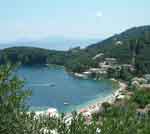 Northern Greece; mountainous and rugged. Find small villages in the mountains, tavernas full of local people, natural Greek food. Enjoy coastal drives, meeting the locals, a taste of ouzo, yoghurt with Greek honey. Holiday rentals in northern Greece for an encounter with real Greece.
Holiday rentals in northern Greece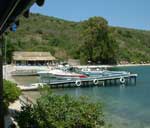 The Iononan islands including Corfu; pleasantly green islands with more superb beaches, watersports and pleasant relaxed nightlife. Rent a luxury villa with swimming pool, houses and apartments.
Holiday rentals in Corfu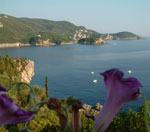 The Aegean islands of which Rhodes and Santorini are probably best known, Crete the largest Greek island and most southerly for the best weather, but numerous islands to visit for great Mediterranean holidays.
The Aegean Islands are sub-divided into regional groups in the Aegian Sea: The Cyclades, The Dodecanese Islands, The North Aegean Islands, The Saronic Islands, The Sporades.
Included in these are: Aegina, Hydra, Kos, Lemnos, Lesvos, Mykonos, Milos, Naxos, Paros, Patmos, Poros, Rhodes, Samos, Siphnus, Siros, Skyros, Spetses, Tinos, and Thassos - all familiar names from Greek package holidays.
Find good quality accommodation to rent for a self-catering holiday in the Greek Islands.