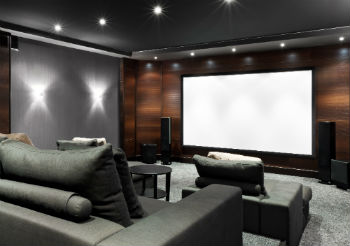 Looking for a holiday cottage with a cinema room? Enjoy relaxing nights in at your holiday cottage with its own movie room where you can watch some fantastic films on your own big screen. Cottages with cinema rooms can be great for movie buffs.

The following cottages all have a home cinema for their guests pleasure. Remember to bring your favourite DVDs, research which Box Office New Releases are available and check the type of media with the owners before you depart for your holiday.
Click on the photographs to read about each of these self-catering holiday cottages with its own cinema room.