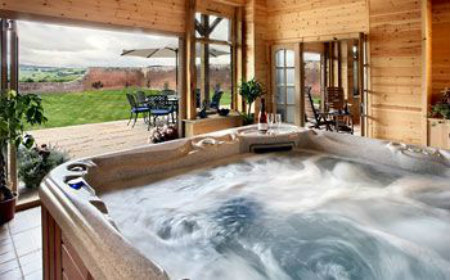 For a spot of pampering and relaxation on a cottage break why not rent a Cottage with an Indoor Hot Tub? Many holiday properties offer spa type facilities nowadays where you can lie back and relax in a warm bubbly Jacuzzi bath or Hot Tub indoors on a cottage break.

Indoor Hot Tubs for Relaxing Holidays
There's something so inviting about a steamy hot tub, where you can relax in the hot water and feel yourself relax and unwind. With indoor hot tubs you can enjoy bathing whatever the weather.

Some properties have a shared hot tub available, whereas at others private hot tub facilities are available.

We hope you find the perfect self-catering cottage with a warm bubbly indoor hot tub for your holiday.