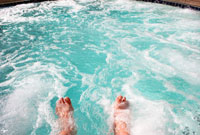 Add a touch of luxury to your self-catering cottage holiday with a stay in a holiday house with an outdoor hot tub or indoor spa bath or Jacuzzi. A hot tub is a delightful way to relax on a warm summer's evening or even under the stars. For something truly special why not take a look at cottages with both hot tubs and pools in the UK and Overseas.
Choose from Cottages with an Outdoor Hot Tub or an Indoor Jacuzzi or Spa Bath
For those who like the idea of enjoying a relaxing soak in an indoor hot tub on holiday.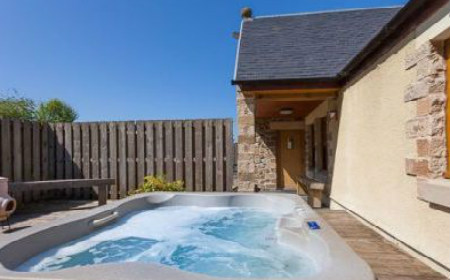 If you are dreaming of renting a holiday home with an outdoor hot tub where you can soak up views or enjoy being in the great outdoors, this is the section for you!



Browse all kinds of Hot Tub Cottages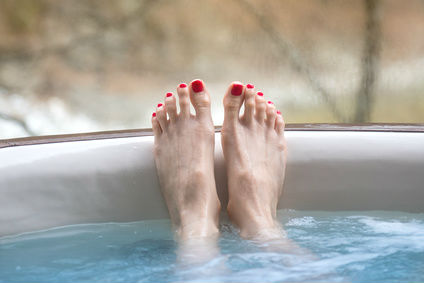 Below, we have numerous holiday cottages with a hot tub dotted around Britain where you can lie back and relax in the warm bubbly waters. Some properties feature hot tubs for two, whereas others have seats 6 hot tubs, with lots of jets and even mood lighting. Rent a holiday house with an outdoor hot tub where you can lie back and watch the stars or stay in a cottage with an indoor spa bath or Jacuzzi where you can enjoy a bubbly bath and massaging jets whatever the weather.

Please click on any images shown to view details of the holiday cottages. Additional cottages, houses, apartments, lodges and other self-catering accommodation in the UK and Ireland can be found by using the Search function.

We hope you find the perfect holiday cottage with hot tub or Jacuzzi to add that luxurious touch to your self-catering holiday.