France is a European country which is particularly popular with Brits for self catering gite holidays.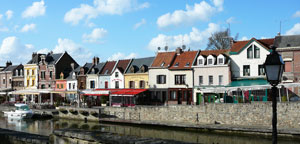 Getting to and around France
From the UK France is just a short flight away or, often more conveniently for families, a short ferry trip of around 1 hour. Some also like to take the Eurostar which can be fast but does usually involve some hanging around the train station. If you have a young family then airports can be stressful places whereas a trip in the car and a drive on to the ferry and then on to your destination can be somewhat of a more fun experience. On many ferries nowadays you can stretch your legs, enjoy sea views and get a drink or something to eat in one of the cafes.

Self drive holidays in France are understandably popular options for many. When taking a gite holiday it can be really convenient to take your own car with you. Of note, the countryside in France seems quite sparsely populated and the roads usually seem much less busy than the level of traffic those from the South East of England will be used to. Some of the motorways you have to pay a fee to use but the benefit is that there is little traffic and you can usually avoid any traffic jams. Ordinarily, it is well worth paying the fee to use these roads.
French Cuisine
Another reason that France is a holiday destination of choice is of course French cuisine. The French are famous for their chefs and their culinary talents. You can find some absolutely brilliant restaurants in France where you can be wowed by the culinary delights. And if you do a supermarket shop to stock up upon your arrival at your self catering holiday home you will usually find a good selection of French cheeses and French produce. And let's not forget the French wine and champagne if your budget allows.

France is a country with lots to offer for summer holidays in particular. Some like to take a gite holiday deep in the French countryside and just take it easy and have a relaxing time. Others prefer to rent an apartment or gite in a village or town. The type of accommodation and the all important location you are looking for will depend on your own needs and requirements.
Where to go in France

France has something for many different tastes and where you decide to holiday in France will largely depend on your own preferences.
Eurodisney
For family self catering breaks many head for Eurodisney. Eurodisney can keep young ones entertained and can be an experience to remember. Not too far from Paris, a trip to Eurodisney often allows you to also explore the elegant capital city of Paris.
Paris is an all year round self catering city break destination. With its bright lights, the entertainment of the Moulin Rouge and the sights of the Champs Elysees, Notre Dame de Paris, the Eiffel Tower and the Sacre Couer there is so much to fall in love with in Paris. Paris understandably has a reputation as one of the most romantic holiday destinations in the world. Although many like to visit Paris in summer time, others like to visit the city during winter time for Christmas shopping or a romantic winter break.
Lille
Lille is another French city which more and more people are visiting. Lille is usually a stop off point on the Eurostar between London and Paris. Lille cannot be compared to Paris but is still a pleasant enough city. There are a number of interesting museums with notable works of art and many restaurants and cafes to enjoy.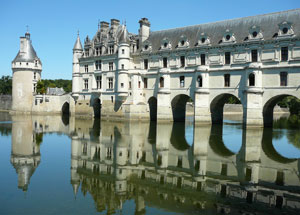 If fairytale castles appeal to you and you are fascinated by history then the Loire valley should be a good choice for you. During a trip to the Loire valley it is possible to travel around and visit beautiful French chateau after beautiful French chateau, each with its own amazing history and individual beauty. At some of the smaller castles you may find the families that own them themselves will give you a tour around which can be quite a privilege.

And if you enjoy tasting wine then the Loire valley may be the perfect holiday for you. There are a number of vineyards in the Loire valley where you can enjoy beautiful views and taste some wine.
The South of France
The South of France is known for attracting the beautiful and wealthy of the world. The Cote d'Azur, also known as the French Riviera is particularly well known for stylish sunny holidays. The South of France benefits from higher than average temperatures than elsewhere in France and has therefore become a sought after destination when it comes to summer holidays. On the Cote d'Azur there are a number of French seaside towns. Nice and Cannes, the destinations of choice for glamorous, rich and beautiful people, are both on the Cote d'Azur. If you are looking for somewhere expensive and exclusive then a holiday in the South of France could be just perfect for you.