Eskmeals House, Self Catering, Ravenglass, Lake District, Cumbria, England
Ravenglass, Cumbria
Sleeps 2 - 21 | 9 Bedrooms | Pet-Friendly | Reviews
Key Information
Price range
from
1500
to
2700
GBP per week 9 Bedroom Cottage
5 Bathrooms
Garden
Parking
Pets welcome
Accommodation Summary: Cottage sleeps 21 Cumbria & Lake District.
Cleaning Standards: This owner pledges to meet these cleaning standards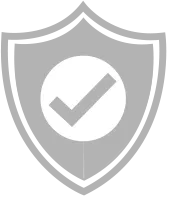 Stay safe and secure when booking!
Sorry this owner does not offer secure online booking. Please call them for more information.

Advice when Booking !
This cottage is from an Independent Owner
Cottage in rural setting in Cumbria & Lake District.
Key Holiday Home Information:
Dog-Friendly, up to 2 dog(s) welcome by arrangement.
Family-Friendly, Facilities include: Cot, Highchair.
Location
: rural setting, remote, secluded holiday home.
Views
: Open views to Eskmeals Woodland, pastureland and Lakeland Fells and mountains Five minutes from the beach and sea.
Nearest Airport and Railway Station: Bootle Station (BOC), Cumbria.
Nearest city or town: Ambleside, Cumbria, approximately 25 miles away.
Type of holiday rental: Self Catering.
Short Breaks and weekend breaks: Low and mid season

About this dogs welcome Cottage for up to 21 guests in Cumbria
Eskmeals House is a a wonderful Georgian detached residence with lots of character. Set in its own natural grounds, front lawns, a walled garden and woodland, which is approximately seven acres in total, the house is close to the Irish Sea and and is surrounded by rich pastureland with spectacular views of the Lakeland Fells and hills.
The house full of charm and character, in the Lake District National Park. Sleeping up to 21 people with 9 bedrooms. Rural retreats Secluded holiday Self-catering cottages houses Late availability deals Family Weekend cottage breaks Mid week breaks Late Availability Late Deals Special Offers Group accommodation Country estates Family in england England UK
Facts about this holiday accommodation in Ravenglass.
Lounge with: TV, Free Internet Access
There is a dining table to seat 21 people.
Kitchen with: Fridge/Freezer, Microwave, Dishwasher, Washing Machine
9 bedrooms. Sleeping arrangements: 4 kingsize bed(s), 3 double bed(s), 7 single bed(s)
5 Bathrooms
Garden: Enclosed front & Walled Garden and natural woodland
Parking
Central Heating
Layout of Bedrooms
First Floor:
Bedroom 1:


Bedroom 2:


Bedroom 3:

Bedroom 4:



Bedroom 5:


Bedroom 6:



Bedroom 7:

Bedroom 8:

Bedroom 9:


Flexible changeover day: No
Recommended Attractions near Ravenglass: Muncaster castle, Wastwater lake, Mountains, Lakeland & Seaside, Ravenglass & Eskdale Miniature Railway. Eskdale, Ravenglass, Broughton in Furness, Coniston, Windermere, Keswick, Wastwater, Hawkshead, Grasmere, Haverigg Beach with sand dunes, lengthy beach and watersport centre
Good places to visit near Ravenglass: Wastwater, Muncaster Castle, Coniston, Windermere Grasmere, Ambleside, Ravenglass & Eskdale Railway, Haverigg Beach Eskdale, Haverigg Watersport Centre Keswick, Loweswater,
More about the Location:
Pub Nearby, Ratty Arms Ravenglass Brown Cow Waberthwaite Miners Arms Silecroft Pennington Arms Ravenglass, Near a Beach, Property close to the Sea, Golf Course nearby, Good area for Walking, Outdoor Pursuits available nearby: Horse Riding, Mountain Biking, Swimming (Sea), Golf. watersport centre Haverigg Watersports centre, jetski, fishing
Good places to eat near Ravenglass: Ratty Arms, Ravenglass Brown Cow, Waberthwaite Pennington Arms, Ravenglass Miners Arms, Silecroft Kings Head, Broughton in Furness
The owner or agency for this cottage has advertised with CountryCottagesOnline.Net
since 2010
.
Property Website
Cottage Website
Booking Information
This owner does not offer secure online booking. We recommend wherever possible booking online via secure online booking.
If you would like to book, please call the owner, and discuss their booking process with them. Owners that do not accept online booking, may request you fill out a booking form and pay via Bank Transfer.
To stay safe when booking direct, it is strongly recommended that you:
Call the owner or agency on the phone number given on the ad and check over the phone with them, that the bank details are correct before making any payment.
Check on your bank that the name details on the account that you are making any payment to, match with the name details for the company you are booking with (i.e. ensure you have confirmation of payee before proceeding).
We recommend never making a payment to a foreign bank account via bank transfer.
Property location
Prices
Price Banding Period
Weekly Price
Changeover day
Min Stay & Short Breaks Information
Short Break Nightly Rates From
Weekday
(per night)
Weekend
(per night)
12 May 2023 - 14 May 2023
1,700.00 GBP
Weekends only
-
440 GBP
19 May 2023 - 21 May 2023
1,790.00 GBP
Weekends only
-
440 GBP
02 Jun 2023 - 04 Jun 2023
1,700.00 GBP
Weekends only
-
480 GBP
09 Jun 2023 - 11 Jun 2023
1,700.00 GBP
Weekends only
-
480 GBP
16 Jun 2023 - 18 Jun 2023
1,700.00 GBP
Weekends only
-
480 GBP
23 Jun 2023 - 25 Jun 2023
1,799.00 GBP
Weekends only
-
480 GBP
14 Jul 2023 - 20 Jul 2023
2,300.00 GBP
No short breaks
-
-
11 Aug 2023 - 17 Aug 2023
2,300.00 GBP
No short breaks
-
-
---
Reviews for
Eskmeals House, Self Catering, Ravenglass, Lake District, Cumbria, England
No reviews
Have you stayed at this cottage? Please add a review
---
Similar Holiday Cottages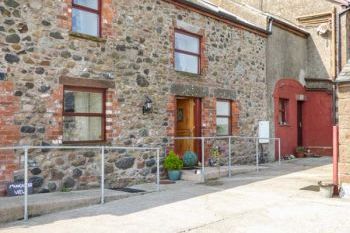 Muncaster View dog friendly holiday cottage, Ravenglass, Cumbria & The Lake District England, Cumbria, Ravenglass