Countrycottagesonline.Net offers travellers a choice of good quality self-catering holidays in the UK, Ireland and Overseas.

MENU
SEARCH
Self-Catering Holidays and Holiday Home Rentals Madeira
Counties in Madeira
> See self-catering properties in Madeira

What Madeira Offers for Villa Holidays and Apartment-Stays
Madeira is one of the most colourful and attractive holiday islands for relaxing villa holidays or apartment stays. Geographically the island lies north of the Canary Islands in the Atlantic, level with Morocco. It is a Portuguese island with related cuisine, traditions and culture.
Recommended Things to See and Do on a Self-Catering Holiday in Madeira
Most holidaymakers visit Madeira to see the wonderful wild flowers. Wild flowers in Madeira include many exotic and vibrant species such as bird of paradise flowers, mesembryanthemum and orchid. Cruise liners use the port of Funchal as a stopping point allowing their guests to enjoy a day trip on the island perhaps visiting the botanic gardens, bird park and flower market. There are plenty of organised day tours making sightseeing efforless.
Majestic mountains in the centre of Madeira drop steeply to the coast where the beaches and small fishing villages are located. Inland is a hiker's and nature lover's paradise. Walk the myriads of levadas or dry stream beds crisscrossing the island to encounter brilliantly coloured flowers, butterfiles and birds.
If you book an apartment or villa in Madeira and hire a car, one of the impressive features of the island are the underground tunnels linking one part of the island with another. This makes getting across the island very efficient albeit without the views. Travel the roads above ground to see the spectacular scenery, terraced hillsides and some of the tallest bridges in the world.
Funchal offers holidaymakers everything that tourists desire from a broad range of eateries and entertainment to shopping, impressive museums, parks, cable cars and boat trips. Seafood features on almost every menu. Buy sweet Madeira wine and cake to take home as souvenirs of your holiday.
Click for more information
Self catering holidays in Madeira
Apartment near Funchal

Funchal, Funchal

Self-catering apartment rental in Madeira

Sleeps 4 | 2 Bedroom Apartment


Weekly price from £220 to £450

Facilities: Own pool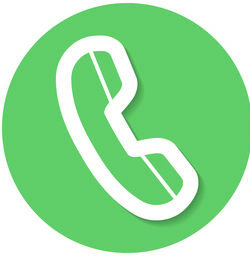 01245 325273
View
Copyright © 2002 - 2017 Countrycottagesonline.net - All Rights Reserved