Self-catering holidays in Poland
Discover the delights of Poland, to the east of Germany, an unspoilt country in eastern Europe where east and west meet.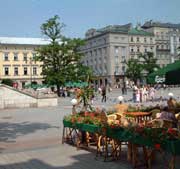 Poland is a large country with an abundance of glorious countryside with extensive forests, clean rivers, streams and lakes, towns and cities with interesting architecture and beautiful squares.
The northern coast of Poland is a seaside destination for the Poles themselves. Cities such as Gdansk, Gdynia and Sopot attract visitors wishing to explore historical ports. In common with many cities of Eastern Europe, Poland's cities and towns such as Krakow and Wroclaw have impressive colourful town squares. The second largest medieval town square in Europe can be found in Cracow. It is lined with elegant and historic buildings, cafes and restaurants, and is a hub for tourists to the old town.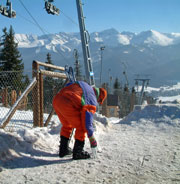 The Tatra and Carpathian mountains in the south of Poland present a scenic area for hill walkers, climbers and skiers in the winter. There are numerous inexpensive ski resorts and slopes throughout southern Poland for the winter months - ideal for family skiing holidays. Zakopane is the main ski resort in Poland and is around 1 hour from Krakow by car in good conditions.
There is an abundance of national parks throughout Poland; broadleaf forests, lakes and areas rich in wildlife. Walk, cycle or climb in the parks. You will find many way-marked designated trails, places to swim on canoe. It's an outdoor enthusiast's wonderland.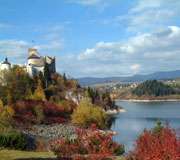 There are various lake district parts in Poland, one south of Gdansk and another to the north east of Poland; the Mazurian Lake district with around four thousand lakes interlinked by canals and rivers for boating and water sports, plus many other lakes in other parts of Poland. There are plenty of trails for ramblers, walkers, hikers and bridleways.
Poland's countryside is open, without fences, ideal for walkers and hikers. There are myriads of wildflowers and butterflies, even poppies and cornflowers in the wheatfields. If you feel nostalgic about how the countryside used to be in Britain, pay a visit to Poland.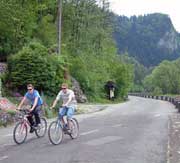 In some ways it's a step back in time, yet Poland is a fast developing country, combining hi-tech with unspoilt natural countryside and organic food. Public transport and eating out is very cheap allowing you to travel and explore this beautiful country on a budget. It's a good location for family holidays which focus more on outdoor pursuits and less on organised entertainment. Take the children rambling, bird watching, cycling, horse riding, canoeing, swimming in lakes and paddling in rivers.
Salaries in Poland are much lower than those in the west making it attractive for certain types of holiday. If you would like to have a good holiday and benefit from the bargains to be had in Poland then do consider the following:
Dental breaks in Poland - take the family to the dentist. A scale and polish costs under £20
Gourmet breaks - the difference in price between a cheap meal and a gourmet meal is insignificant. Go and have a really good time in Poland eating fabulous food every night. Try one of the tens of varieties of flavoured vodka or excellent Polish beer.
There are also many fascinating towns with historic interest. Historians may wish to visit places connected with World War II such as Hitler's bunker or the former concentration camps. Explore Poland - it's a fascinating holiday destination in eastern Europe.
Related self-catering accommodation in Poland pages: