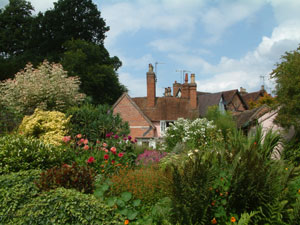 Add the pleasure of sweet scented flowers to your holiday by booking self catering holiday cottages and villas with a garden. Most holiday accommodation with a garden will also have garden seating where you can relax and enjoy the view. Some may have a barbecue for cooking outdoors which also appeals on holiday.
The garden belonging to the cottage above is in England and is a typical English cottage garden with closely planted flowers and shrubs jostling for space and light.
Irrespective of the type of garden, it is useful to have somewhere for children to play and you may wish to search for holiday cottages with an enclosed garden for safety.
---