Hillside Croft
Biggin, Ashbourne, Derbyshire
Sleeps 10 - 16 | 5 Bedrooms | Reviews
Key Information
Price range
from
2250
to
2450
GBP per week 5 Bedroom cottage
2 Bathrooms
Garden
Parking
Hot Tub,
Accommodation Summary: cottage sleeps 16 Midlands, Derbyshire Dales, Peak District.
Cleaning Standards: This owner pledges to meet these cleaning standards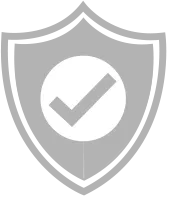 Stay safe and secure when booking!
Sorry this owner does not offer secure online booking. Please call them for more information.

Advice when Booking !
This cottage is from an Independent Owner
cottage in village setting in Midlands, Derbyshire Dales, Peak District.
Key Holiday Home Information:
Family-Friendly, Facilities include: Cot, Highchair.
Location
: village setting, rural setting, secluded holiday home.
Views
: Garden views.
Nearest Airport and Railway Station: Derby.
Nearest city or town: Ashbourne, Derbyshire, approximately 5 miles away.
Type of self-catering break: Large group holiday with hot tub.
Short Breaks and weekend breaks: All year round

About this cottage for up to 16 guests in Derbyshire
Hillside Croft is a large, luxury self-catering cottage located between the vibrant market towns of Ashbourne and Belper. Situated among verdant pasture lands and with its own private flower gardens and lawns, this Grade II-listed, Eighteenth-Century sandstone cottage lies in the attractive Derbyshire Dales, next to both the famous Peak District National Park and the eye-catching Staffordshire Moorlands.
The cottage comfortably sleeps up to 14 people. There are five bedrooms – four doubles and one twin – giving a sleeping capacity of 10. In addition, among these rooms, there are four low-lying single beds and two single bed-chairs, giving a total sleeping capacity of up to 16.
A comfortable, beautifully restored sandstone cottage, Hillside Croft features prominent oak beams throughout, attractive stone-mullioned and leaded windows, and an assortment of revealed timber and stonework. Handmade, antique pine furniture, and a mix of old stone, oak and tiled floors and rugs add extra appeal, while matching furnishings, central heating, and log stoves downstairs make for an especially relaxing and warm environment.
This cottage is well-suited for hosting large gatherings of family and friends - whether as a base for a walking or activity holidays, or just celebrating that special event, including both hen dos and stag dos.
Our farmhouse kitchen comprises antique pine kitchen units, a double French enamel sink, stone work-surfaces and tiled flooring, overlooking a pretty rear garden, with various herbs, blackberries and fruit trees planted for your gastronomic use.
The dining room readily seats between 10 and 12 at its large farmhouse table, with additional seating for up to 16, and all the crockery you might need. With a log burner set within a striking inglenook fireplace to the side, it offers a particularly congenial space for entertaining.
The cosy lounge area is warmed with a second log burner and comfortably seats 10 among three sofas and one comfy chair.
This delightful country cottage is enclosed by landscaped flower gardens, and includes a private hot tub set within a sheltered patio area that comes equipped with a hardwood table and chairs, a barbeque, a fire pit and a chimenea.
Facts about this holiday accommodation in Biggin, Ashbourne.
Lounge with: , DVD player, Woodburner, Free Internet Access
There is a dining table to seat 12 people.
Kitchen with: Fridge/Freezer, Microwave, Dishwasher, Washing Machine
5 bedrooms. Sleeping arrangements: 2 sofabed(s)/futon(s), 4 double bed(s), 4 single bed(s), 2 Z bed(s)
2 Bathrooms, En-suite bathroom, Power Shower
Garden:
Parking
Central Heating
Layout of Bedrooms
First Floor:
Bedroom 1:



Bedroom 2:



Second Floor:
Bedroom 1:


Bedroom 2:


Bedroom 3:



Entertainment and/or Leisure Facilities on Offer: Hot Tub
Flexible changeover day: Yes
Good places to visit near Biggin, Ashbourne: Alton Towers, Gulliver's Kingdom, Heights of Abraham, Waterworld. Chatsworth House, Haddon Hall, Hardwick Hall, Kedleston Hall, Sudbury Hall. Peveril Castle, Bolsover Castle, Turbury Castle, Ashby de la Zouche Castle. Calke Abbey. Peak Cavern, Speedwell Cavern, Treak Cliff Cavern, Blue John Mines. Dovedale, The Manifold Valley, Millers Dale, Monsall Dale. Carsington Reservoir, Lady Bower Reservoir, Derwent Reservoir. Arbor Low. Peak District Mining Museum, The National Stone Centre, The Wedgewood Museum, Peak Rail, Ecclesbourne Valley Railway, Midland Railway and Museum Butterley, Crich Tramway Museum.
More about the Location:
Pub Nearby, , in nearby village, Golf Course nearby, Good area for Walking, Outdoor Pursuits available nearby:
The owner or agency for this cottage has advertised with CountryCottagesOnline.Net
since 2022
.
Property Website
Cottage Website
Booking Information
This owner does not offer secure online booking. We recommend wherever possible booking online via secure online booking.
If you would like to book, please call the owner, and discuss their booking process with them. Owners that do not accept online booking, may request you fill out a booking form and pay via Bank Transfer.
To stay safe when booking direct, it is strongly recommended that you:
Call the owner or agency on the phone number given on the ad and check over the phone with them, that the bank details are correct before making any payment.
Check on your bank that the name details on the account that you are making any payment to, match with the name details for the company you are booking with (i.e. ensure you have confirmation of payee before proceeding).
We recommend never making a payment to a foreign bank account via bank transfer.
Property location
Prices
Price Banding Period
Weekly Price
Changeover day
Min Stay & Short Breaks Information
Short Break Nightly Rates From
Weekday
(per night)
Weekend
(per night)
01 Dec 2023 - 21 Dec 2023
2,050.00 GBP
Weekends and Mid Weeks
410 GBP
546 GBP
22 Dec 2023 - 28 Dec 2023
2,600.00 GBP
No short breaks
-
-
29 Dec 2023 - 04 Jan 2024
2,600.00 GBP
No short breaks
-
-
05 Jan 2024 - 29 Feb 2024
2,050.00 GBP
Weekends and Mid Weeks
410 GBP
546 GBP
01 Mar 2024 - 28 Mar 2024
2,050.00 GBP
Weekends and Mid Weeks
410 GBP
546 GBP
29 Mar 2024 - 11 Apr 2024
2,200.00 GBP
Weekends and Mid Weeks
440 GBP
586 GBP
12 Apr 2024 - 02 May 2024
2,100.00 GBP
Weekends and Mid Weeks
420 GBP
560 GBP
03 May 2024 - 09 May 2024
2,300.00 GBP
Weekends and Mid Weeks
460 GBP
613 GBP
10 May 2024 - 23 May 2024
2,100.00 GBP
Weekends and Mid Weeks
420 GBP
560 GBP
24 May 2024 - 30 May 2024
2,300.00 GBP
Weekends and Mid Weeks
460 GBP
613 GBP
31 May 2024 - 06 Jun 2024
2,100.00 GBP
Weekends and Mid Weeks
420 GBP
560 GBP
07 Jun 2024 - 04 Jul 2024
2,150.00 GBP
Weekends and Mid Weeks
430 GBP
574 GBP
05 Jul 2024 - 22 Aug 2024
2,350.00 GBP
Weekends and Mid Weeks
470 GBP
627 GBP
23 Aug 2024 - 29 Aug 2024
2,400.00 GBP
Weekends and Mid Weeks
480 GBP
640 GBP
30 Aug 2024 - 05 Sep 2024
2,350.00 GBP
Weekends and Mid Weeks
470 GBP
627 GBP
06 Sep 2024 - 17 Oct 2024
2,100.00 GBP
Weekends and Mid Weeks
420 GBP
560 GBP
18 Oct 2024 - 31 Oct 2024
2,250.00 GBP
Weekends and Mid Weeks
450 GBP
600 GBP
01 Nov 2024 - 05 Dec 2024
2,100.00 GBP
Weekends and Mid Weeks
420 GBP
560 GBP
06 Dec 2024 - 21 Dec 2024
2,100.00 GBP
Weekends and Mid Weeks
420 GBP
560 GBP
22 Dec 2024 - 02 Jan 2025
2,650.00 GBP
No short breaks
-
-
03 Jan 2025 - 06 Mar 2025
2,100.00 GBP
Weekends and Mid Weeks
420 GBP
560 GBP
07 Mar 2025 - 17 Apr 2025
2,100.00 GBP
Weekends and Mid Weeks
420 GBP
560 GBP
---