Self catering holidays in Europe and European countries
Choices of destination in Europe include: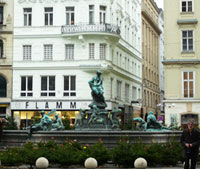 Europe is a favoured holiday destination of many. Those who live in Europe very often like to holiday within their own home country, neighbouring countries or other European countries. Although all European countries share similarities, there can also be vast differences between the different countries, making each unique and fascinating in its own way for visitors. One commonality across European countries which can be particularly alluring for visitors from the USA and other new world countries is the rich history of Europe. Visitors can learn about kings and queens and see jewels ranging from crown jewels to palaces. Many European historical buildings are extremely well preserved and many are accessible to the public for visitors.

A number of people from the USA, Australia or New Zealand aim to tour Europe when visiting the UK or other parts of Europe. Due to the relatively vast size of Europe, it is a continent after all, albeit a small one, this means that many visitors are best travelling around just one European country or otherwise taking a whistle stop tour and seeing the highlights of a few different European countries. Depending on your definition of Europe, Europe may or may not include Russia. Some consider Russia and Turkey to be European countries whereas others don't. The term Europe can be as all inclusive as to include countries from the UK and Ireland, travelling East to West and including Scandinavia and Russia. Others though use the term Europe to mean the UK plus just those countries that belong to the European Union.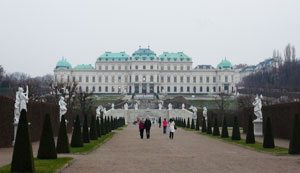 Vienna, amongst the most beautiful cities in Europe
Within Europe, particularly popular countries for self catering breaks and holidays in general are:France, Italy and Greece.
France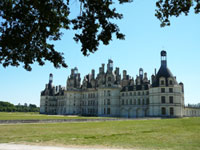 France is of course famous for Paris which is associated with art and romance and has the famous landmark of the Eiffel tower. France also attracts many for its beautiful countryside with choices such as the Loire valley or Provence. France inspires many artists and also those who enjoy visiting vineyards and tasting the fine wines. France also has many seaside resorts, particularly in areas such as Brittany and the Cote d'Azur which may particularly appeal to people for family self catering holidays. France is an all year round holiday destination with many choosing city breaks and sightseeing in the country during summer and the ski resorts in winter.

Italy is another romantic holiday destination. Cities such as Venice and Rome are famously romantic and many head to these cities in Bella Italia when they are seeking to ignite a spark or keep the flame of love going. Venice is famously beautiful with its network of canals, picturesque squares and breathtakingly beautiful historical architecture. Rome is similarly known of as a beautiful city with an incredible amphitheatre, wonderful squares and of course for la dolce vita. Umbria and Tuscany are known for their vineyards and wonderful countryside and attract a number of people for villa holidays. There are also of course Italian seaside destinations particularly on the Italian islands of Capri, Sardinia and Sicily.

Greece has traditionally attracted a good number of visitors particularly from the UK, Germany and also from Scandinavia. Greece is an established summer holiday destination, which offers by and large good summer sunshine and pretty high temperatures. The Greek islands are particularly popular with sun seekers and with the Greeks themselves. The Greeks even have names for the different island chains and the islands include the Cyclades, Dodecanese, Ionian and Sporades. The larger islands of Crete and Zante invariably attract lots of tourists but there are many smaller less well known islands in Greece to explore including Milos, Skoperlos and Skiros. The island of Mykonos is famously picturesque and home to many pretty white and blue windmills whereas the island of Santorini is surrounded by legends associated with the lost city of Atlantis and is home to dramatic coastal scenery.

Other countries within Europe including the UK and Germany should not be underestimated in terms of their charms and interest. There are also many other popular summer holiday destinations such as Portugal and Spain.

Over more recent times, the Eastern European countries have become increasingly popular for self catering and holidays more widely. Cities such as Krakow, Wroclaw and Budapest have developed a reputation as jewels in the crown of Eastern Europe and with the relatively good exchange rate for those from the UK, more and more Brits are now heading out to Poland, Hungary and elsewhere in Eastern Europe.

Moscow in Russia is famous for its beauty and has been a desirable holiday hot spot for some time.

Wherever you decide to visit in Europe for your self catering holiday we trust that you will have enjoyed taking a look through our destination guide and hope you find accommodation to meet your needs here. Whether you are seeking for a villa holiday, gite break or a traditional cottage in the country we hope you find available accommodation that is on budget.